K12 SEL Platform Gets A New Website
Projects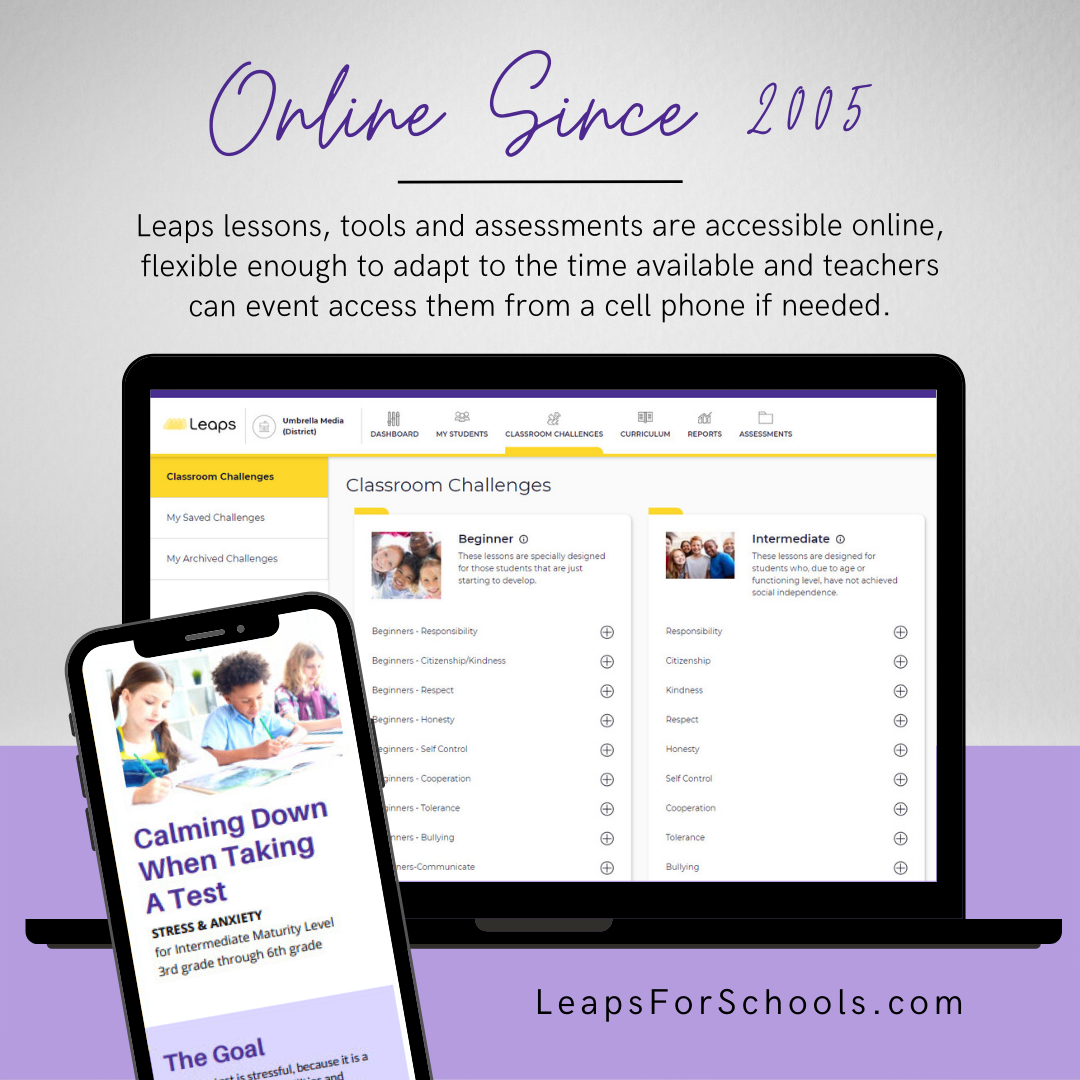 Leaps is a leading provider of K12 Social Emotional Learning (SEL) curriculum, Behavior Supports and Classroom Management Tools used in thousands of classrooms daily across the United States. As the company brought their popular platform up-to-date with release of Leaps 5.0, they also decided to launch a completely new web presence and tapped DLM to build it.
The new site features a blog resource with advice and activities for educators and for parents looking for guidance on the best ways to teach common sense to kids. Leaps' program includes a vast array of student and small group or classroom assessment tools, integrates with RTI, PBIS and MTSS reporting and can be used in a single classroom, across a school and in many cases is deployed across and entire school district. The system offers a rare combination of practical teaching tools like lesson plans and take home pages, but also provides important skills tracking, intervention support, and fidelity of implementation so that administrators can rest assured that theses tools are being used.
The new website can be viewed at LeapsForSchools.com and offers a lot of helpful information, not just about the service but about education and psychosocial skills training in general.